Welcome to Highlands Australian Cobberdogs
About Highlands Australian Cobberdog
For years our family has dedicated itself to the breeding of healthy, allergy & asthma friendly, sociable, gentle and loving Australian Cobberdogs and Australian Labradoodles.  One of the many precious and sought after characteristics of this wonderful breed as it was originally intended by the Breed Founders has been its sociable demeanor and gentle, loving temperament great for families and for use as both Therapy and Service dogs. We are proud to be a registered breeder member of the MDBA, Master Dog Breeders Association, a global Registry for all Purebred Dogs. In January 2012, the Australian Cobberdog was recognized as a Pure Breed in Development with MDBA and is registered throughout the world by the MDBA which monitors breed progress and breeder processes. Since it can only be registered with the MDBA a Breeder mut be registered with and have their Breeding Dogs registered with MDBA in order to be listed on their site.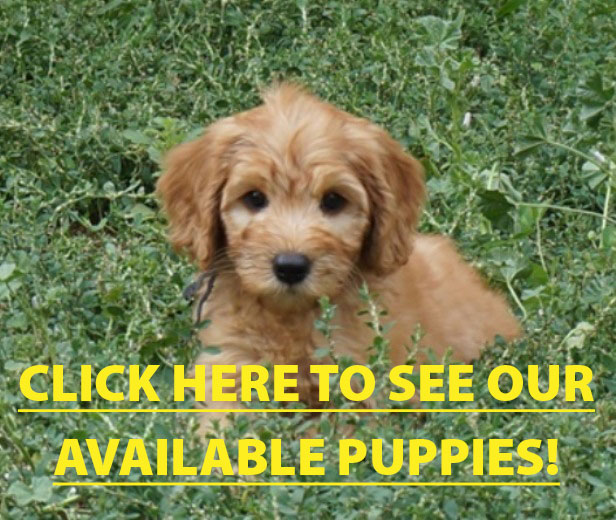 What Sets Us Apart
Our Mission has always been to stay true to the Breed Founder's vision for the Breed by using authentic lines from the Founders themselves developed over decades with the reputation of producing those characteristics that are the hallmark of the breed.  The culmination of these practices is  the development of the Australian Cobberdog, a pure dog breed in development which is now arising out of the ashes of the Australian Labradoodle and is on its way to purebred status.
What Makes Our Australian Cobberdog Puppies Second to None
It is truly, as the Breed founder puts it, the rescued remnants of the authentic Australian Labradoodle bloodlines which still are in danger of extinction due to careless and unethical breeding practices that have abounded by those breeding for the wrong reasons. Unfortunately, in the last decade the popularity and demand for the breed has resulted in many  unethical breeding practices and infusions used that were never endorsed by the Founders, whether it was "back breeding" or adding other breed-lines to create a different "popular" look, essentially a fad.  The unfortunate side effects of these practices included noticeable aggression showing up in the temperament, shedding coats, and health problems that were not part of the original lines;  all while calling them either authentic Australian labradoodle, multigen Australian Labradoodle or some other version of the Australian Labradoodle.  While other breeders chose this path to take this misguided approach and effectively dilute and distort the breed and its name.
The new name given to the breed to distinguish it from the imitations that abound-was tenaciously developed in Australia by the founders of the authentic Australian Labradoodle, using carefully garnered, very precious bloodlines which have been squandered to near extinction. These are invigorated with diverse and expressly selected new blood, rich in the wonderful traits and characteristics which were once the reliable and consistent hallmarks of the Australian Labradoodle.
We are also members of the Parent Club the AIACC, Australian International Australian Cobberdog Club, with its base in Australia and Affiliated clubs around the world. Please visit the following websites for more information about these Organizations: MDBA: www.mdba.net.au AIACC: www.australian-cobberdog-club.com.
Puppies Available for Adoption
Visit our Australian Cobberdog Puppies Available Page to see all our Cobberdog Puppies Available for Adoption now.  Highlands Princess Kate x Star Puppies and HIghlands Teacup x Star's Puppies are here!
Puppies Coming soon
All our Puppies Available for Adoption can be seen by visiting our Puppies Available Now page.  
Highlands Australian Labradoodles is a Premier Breeder of the Authentic Australian Labradoodle/Australian Cobberdog offering puppies that are for sale. Our Australian labradoodle breeders are carefully selected according to the Rutland Manor (Australia) breed founder/developer's rigid standards. Our puppies come with a minimum 2 year health guarantee, Pedigree, age appropriate vaccines, neutered/spayed and with a lifetime of support, information and advice from us on caring for an australian labradoodle including: diet/nutrition requirements, grooming tips and puppy training.
Useful Resources: