INQUIRE ABOUT OUR LIMITED TIME SPECIAL PRICING ENDING MARCH 15TH.
The following Puppies are Available now .   
"Brigitte"
Brigitte is a wavy fleece LARGE MINI female with hazel eyes.
(HONEY & STAR'S LITTER)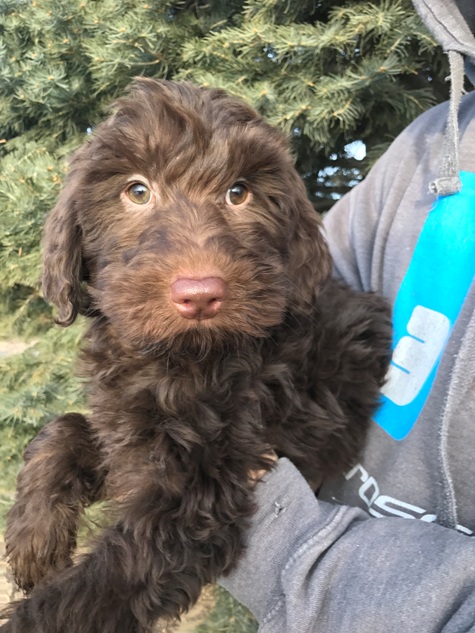 "Bentley"
Bentley is a black MINI wavy fleece Male
(PINK & ROCCO'S LITTER)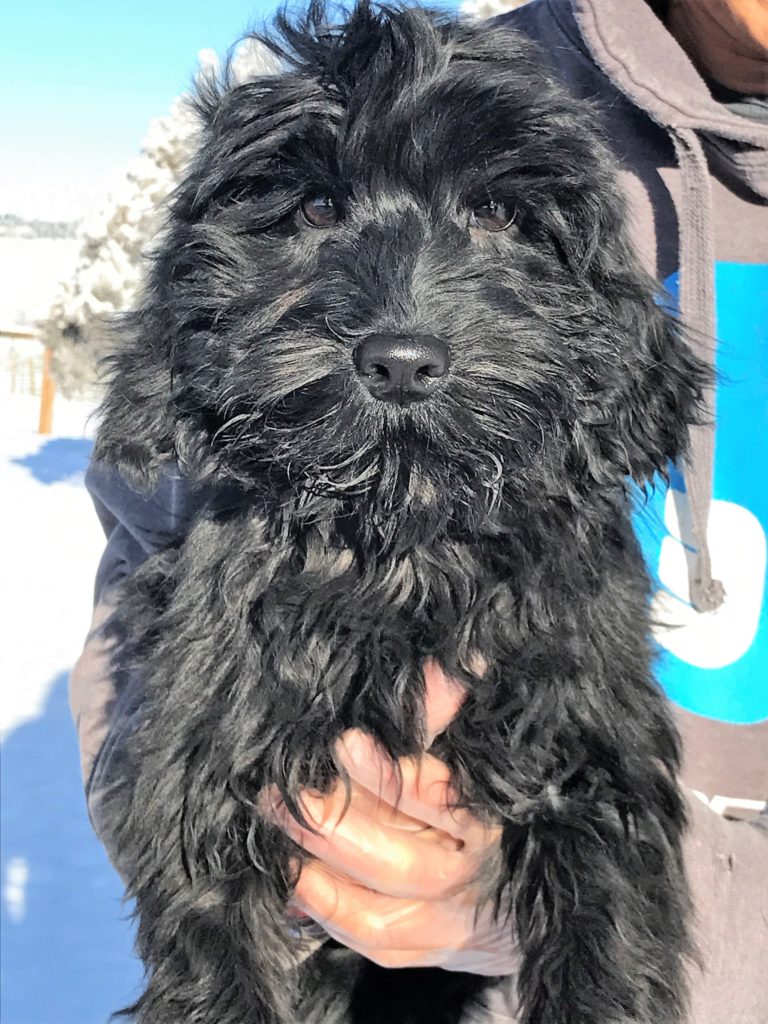 "Logan"
Logan is a wavy fleece brown Male with hazel eyes.
(EMMA & ROCCO'S LITTER)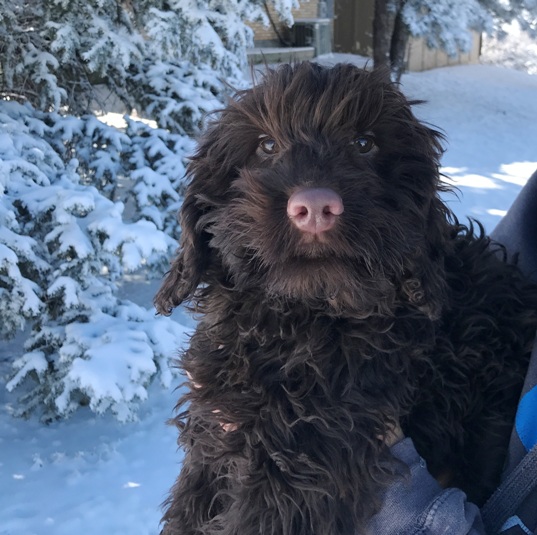 "Everest"
Everest is a black MEDIUM wavy fleece female.
(MAGGIE & STAR'S LITTER)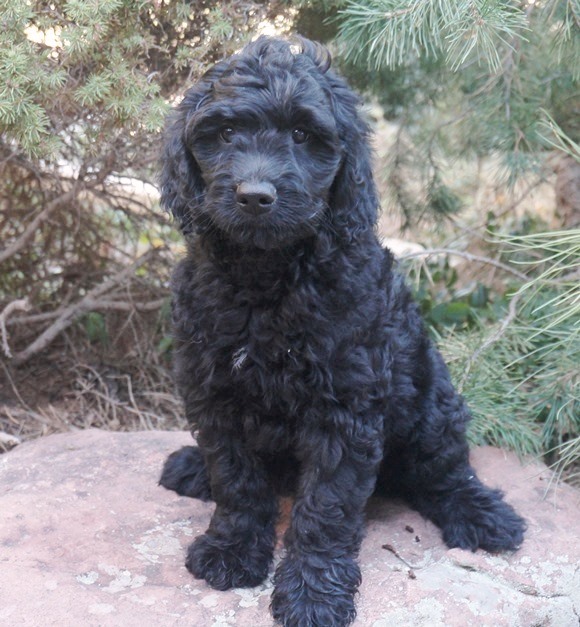 "Chicago"
Chicago is a cream Large MINI wavy fleece male
(PINK & ROCCO'S LITTER)
 
"Nino"
Nino is a black MINI curly fleece male
(ROSE & ROCCO'S LITTER)
  
 Please call or email us to inquire about adopting one of our Puppies, and/or to be placed on our Waitlist for 2018.   A non- refundable deposit of $500. is required to hold a spot for you on our waitlist.  We have several litters planned,  both Miniature and Medium sizes,  ready to go home at different times throughout the year.   Minis will mature to between 18 and 30 pounds;  Mediums will grow to 35 to 48 pounds approximately.
  If you are interested in any of our Puppies Available or would like to be placed on our waitlist and book your reservation for future litters, please fill out and submit your Adoption Application here.  For more info. on Upcoming Litters click here.
If you would like to contact us directly,  please email us at info@highlandscobberdogs.com or call 720-851-9754