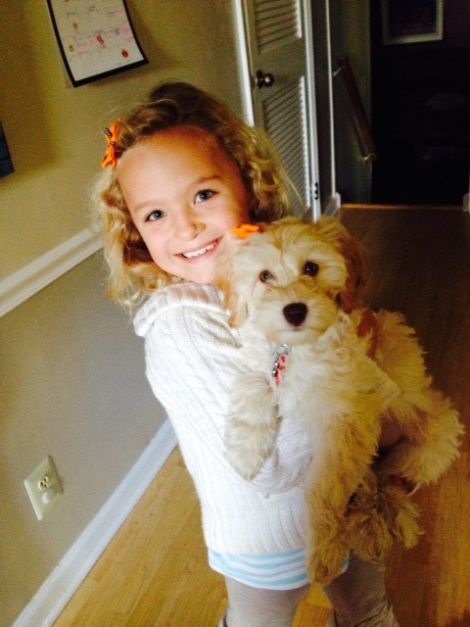 Rick and Tara Klimovitz
Greetings from Pennsylvania, Nick, Samantha and family!
Our little "Miss Daisy" (formerly Fancy Pants)  has been with us now for almost 6 weeks and she has brought endless joy and love to our family since the day she arrived! As you can see, she has grown quite a bit and now weighs in at 9 lbs..  Her thick coat is really starting to grow in now which is perfect timing since "Old Man Winter" is starting to show his face around here. Miss Daisy is super playful and loves to be loved!  We took her up to West Point this past weekend and she loved all of the attention she received!  She's wonderful with children especially when she can run after them outside.   She is a good sleeper and has already claimed her spot on the family couch snuggled next to one of us. We just adore her and we knew in our hearts that she was the one for us once we saw her 4 week old picture on your website.   Thank you for breeding such gorgeous, loving animals. We are very grateful that fate led us to Highlands Australian Labradoodles!  Keep up the great work, Nick and Samantha.  In a few years, we hope to be back to you to adopt a  little sister for Miss Daisy.
Happy Holidays to you and your family!