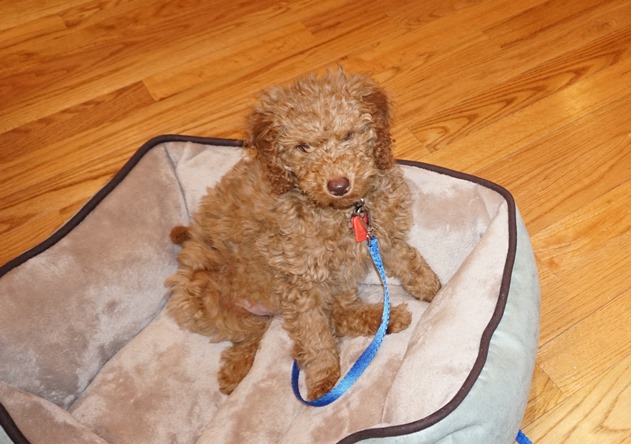 Good Evening Nick,
I thought you'd enjoy this picture of Reagan (aka Boo) and his big brother Oscar!
Reagan is great! He has been training well with me (we have been attending classes with same trainer I used with Oscar) and had mastered "sit, down, bed and Reagan". His crate training is phenomenal, such a smart boy! The vet loves him and was so impressed with his temperament and all around cuteness:).
Thank you for everything, he is a joy!
All the best,