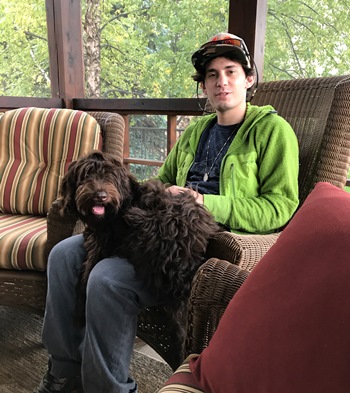 Hi Nick,
We adore him! Thank you so much for allowing us to purchase one of your beautiful puppies. He is indeed very special.
He has proven to be a smart and eager to please pup, already learning sit, down, stay, come, roll over, and spin. 😄
He has made friends with several of our friends dogs and loves to play.
Hope the finds you and yours happy and healthy.
Thank you again
Sara and Daniel and Oliver (Hershey Bar)
p.s. Our Grown son was home for a visit and he and Oliver bonded immediately!