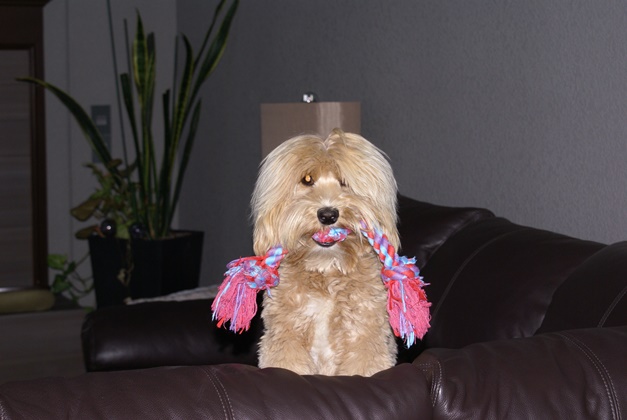 Hello,
It has been almost a year since this puppy came into our lives and I wanted to drop you a note to let you know how it is going. Having had some experience with a labradoodle I thought I knew what to expect, I was so wrong. We named Rainbow Dash, Harriet Potter and call her Potter. Potter is the most loving, adorable and silliest dog I have ever been around. We crate trained her early on and have a doggy door however she has decided that sleeping with me is where she belongs. I moved my office to the back of the house so I can watch her play in the back yard however she likes to be stay where with the family.
I think most of all, she has the most adorable personality. She is funny and loving and we can't imagine our life without her.
Thank you so much for this addition to our family.